The moment you receive your question paper in the exam hall, your eyes rush in search of specific questions
Questions from a chapter
Questions about a specific concept which your very much fond of
It would have been quite simple for you to comprehend; you would have been able to acknowledge it in a short period.
You would have also volunteered to explain this concept 1000 times to your friends just because you felt so connected with this concept.
I had this experience several times and I would like to share one such concept which I consider the base process of my life. When I was pursuing my first certification in 2014 in learning and development (Ripples Learning, Banglore), the most interesting period determining my life in my career, that is when I came across this concept.
The Addie model is an instructional design methodology used to help organize and streamline the production of your course content. This model was developed in the 1970s.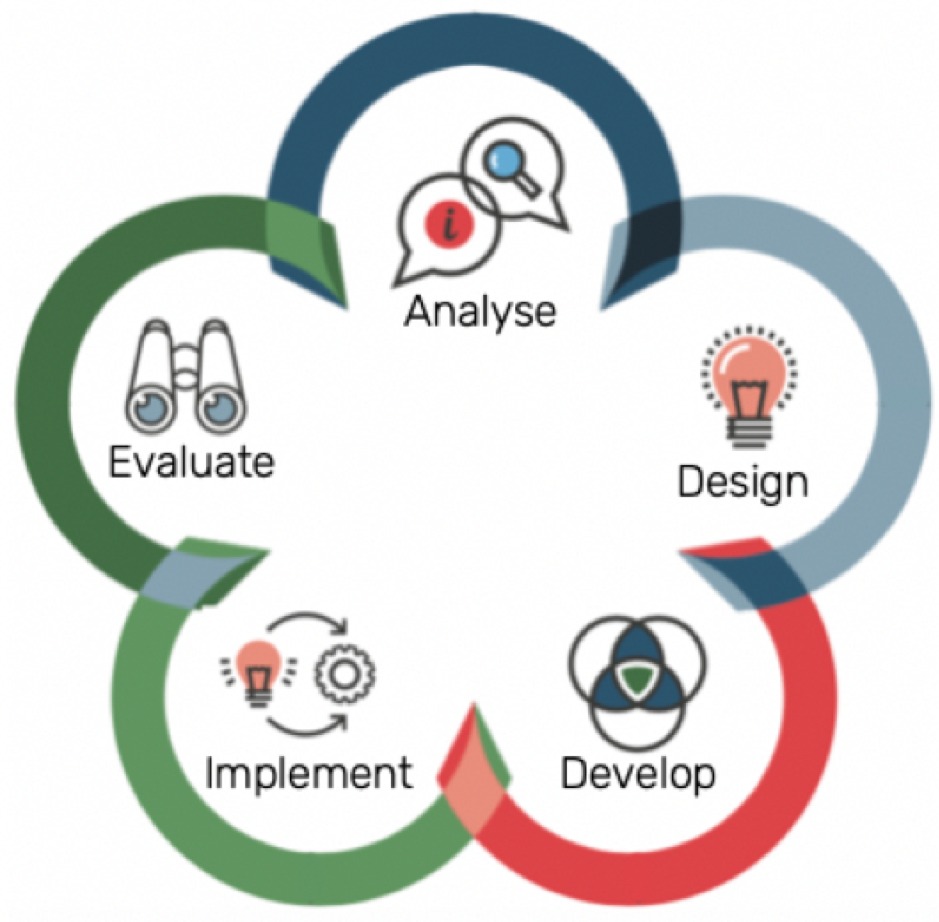 A – Analyze
D – Design
D – Develop
I – Implement
E – Evaluate
The Analysis Phase
This Phase will be analyzing the learning problem. The keyword here is 'Identify'. The questions we generally ask to prepare a deep and precise Training need Analysis will be
What is the actual learning gap and how does it affect or impacts the goals and objectives?
What is the need of the learner and is training the right solution?
A statistical report on the level of the existing knowledge, the desired knowledge, and the impact of the variance.
If the analysis reports the problem as a training need, then analyze your environment, constraints, and the delivery options we must decide upon the type of the training to be provided
The Design Phase
The Design Phase is used to design training materials and a blueprint. The keyword here is 'Specify'. We will be concentrating on designing
The Learning Objectives
Storyboards
Prototypes
User Interface
Content
The Development Phase
In this phase, we will develop the training material based on the design that is approved or accepted. The keyword here is 'Produce'. We will be developing
Content
Learning Materials
The Implementation Phase
This phase is used to implement the training material that we designed and developed.
The Evaluation Phase
This phase is used to evaluate the work done. Here we evaluate and assess
The content
The training
The trainer
The learner/learners
The criteria used
We also gather learners' feedback
Evaluation is of two types
Formative – evaluation done focusing on continuous improvement for a specific period.
Summative – criteria-based evaluation done based on the feedback gather for a specific training program.
This theory of Instructional design is an effective one through its simple. I feel not just learning environment, it can be used anywhere, even in personal life, wherever you feel like having a systematic approach will help you gain a successful result.