Celebrate endings – for they proceed to new beginnings – Jonathan Lockwood Huie
Every day is a new year. I mean, it's a day to celebrate. That's what I believe. Then what's special with 'New year'?
It's an opportunity for a fresh start, an opportunity to meet your friends and family. To celebrate with them, do something new, like some adventure, start a new hobby, plan things for the upcoming year, think about the last year, what went well, what didn't go great, and think about areas of improvement, and so on.
The fascinating aspect of the 'New year' celebration is that we overcome all the differences in culture, unique traditions, and beliefs yet join for the countdown. At that moment, when you turn around and gaze at the crowd, you can only sense joy and love in people's hearts, nothing else. It's so nostalgic, and I enjoy it every year.
I believe in doing something new for every new year evening, and in that way, I welcome the new beginning. Likewise, this year I had a fresh experience. I had a get-together with my friends. We had to choose a less crowded place as we had the COVID-19 – omicron threat. My friends suggested TopGolf at Alpharetta, Georgia.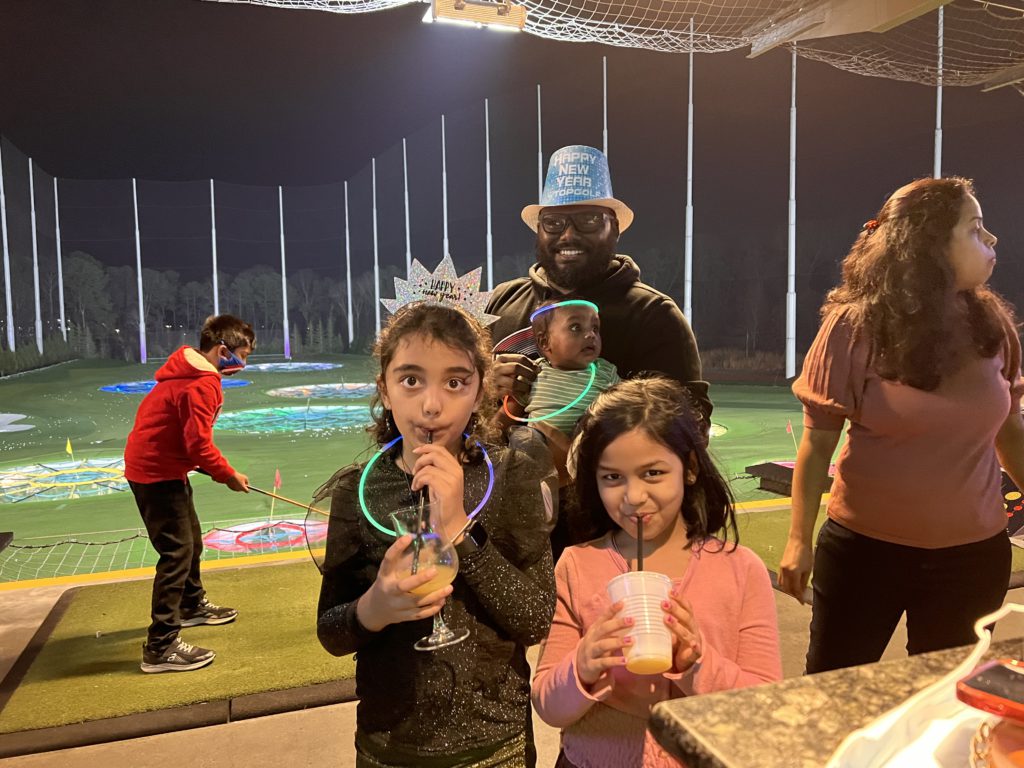 Thanks to my friends, it was a novel experience. I haven't played golf in my lifetime. Indeed, it was a new opportunity to explore and reveal my hidden interest. My mentor, Mr. Ashraf Ali, used to say we can learn a lot from kids. That's true and clear, and I've been witnessing it for the past two years. Ever since I met these two kids, I'm captivated and dazzled seeing them. Not once they've failed to mesmerize me. In addition, I have added my little one to the list. It was so great being around kids and watching every emotion of them.
I'm aware that 2021 wasn't a great year for many, and people were psychologically, physically, and financially affected in several ways due to this pandemic. We did the best we could, and now let's hope for the good in this new year.
This new year celebration was again a special one because my mom visited me from India. We met after two long years. I always knew she was a woman with fire, loads, and loads of energy. She never hesitated to pick the golf striker, and yes, she scored. I was so glad that I gave her that memorable moment of her life, a new experience.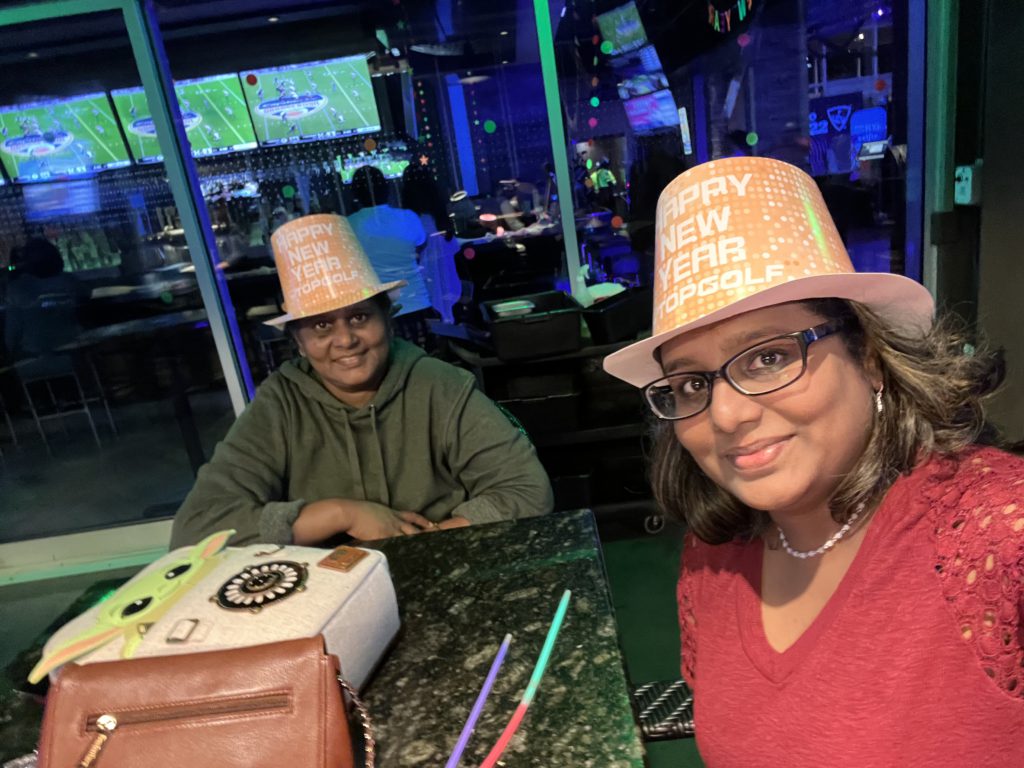 Time for gratitude. Thank God for blessing me with all beautiful people, friends, and family. For always keeping my life fresh as I wanted. Yes, I have a resolution, and I would like to talk about that once I'm making progress.